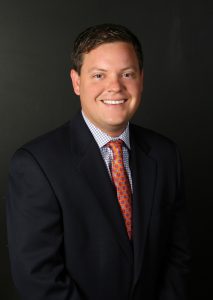 American Security Products (AMSEC), known worldwide as the provider of security safes and security solutions to the consumer and commercial marketplace, is proud to welcome Drew Meng as the company's new President and Chief Executive Officer. Drew replaces David Lazier, who has become the company's Chairman of the Board after successfully leading AMSEC for the past 15 years.
Drew Meng is a result-driven leader with success in growing businesses while partnered with both independent dealers and distributors, along with large multi-category retailers.  He has significant experience in end-user focused product development, along with a commercial background in selling in both business-to-business and direct-to-consumer markets.
"We are fortunate to find someone with such an extensive track record of organizational success through product development, brand marketing and commercial partnerships" said Lazier.  "Drew's proven success in dynamic, demanding environments will serve AMSEC well going forward in spearheading operational productivity and quality," he added.
Drew Meng joins AMSEC after serving as President of North American Spas at Jacuzzi Group Worldwide for the past 4 years. His former leadership roles in sales and marketing at Jacuzzi®, Black & Decker® and Newell Brands® have helped propel Drew into his current position as President and CEO with AMSEC.
"I'm very excited about joining AMSEC, a company well known for its many technological innovations in the industry. I join an organization blessed with great people and I'm excited to get to work improving the end user experience and helping drive growth with our broad array of customers," Drew said.
About AMSEC
American Security Products (AMSEC) is a global leader of security safes and security solutions, protecting the assets of clients throughout the world. AMSEC offers an extensive array of security safes and consulting services, delivered with the highest degree of quality, integrity and responsiveness. AMSEC got its start in late 1940, housed in a small building in Paramount, California, where founder, Glenn Hall set up shop with little more than a welder, a lathe, and a desire to build strong, reliable safes.