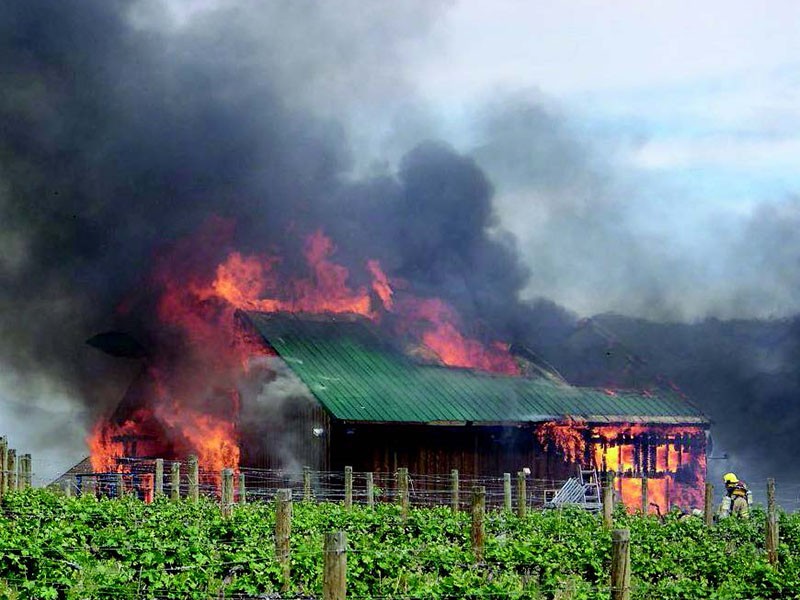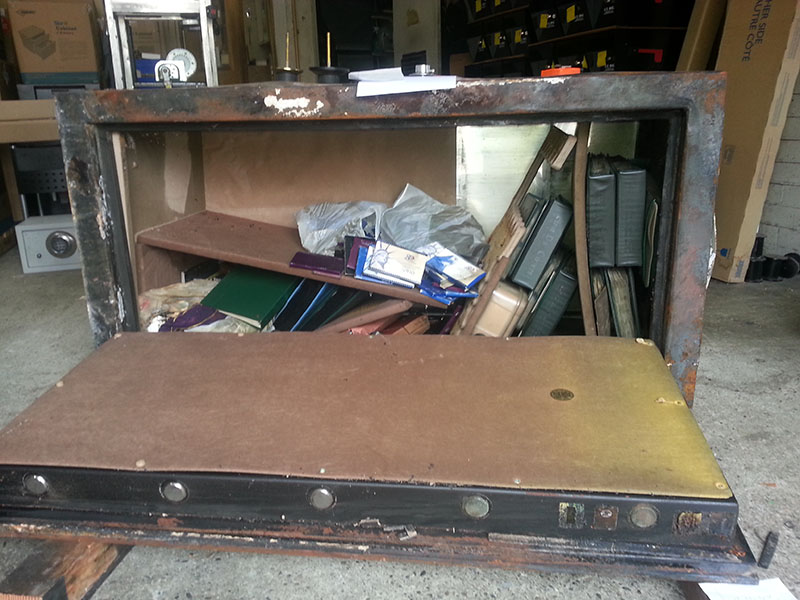 AMSEC BF GUN SAFE SURVIVES CHELAN WINERY FIRE
AMSEC Customers in Chelan Washington might remember the 2013 fire at the Four Lakes Chelan Winery, owned by Don Koester. What they may not know is that Don had many of his personal valuables in an AMSEC safe, and while the winery and house were a total loss, Don's AMSEC safe survived, along with all the contents it contained.
"On May 11 2013, we had a fire that burned down my winery and house. Everything was lost, all equipment, supplies, wine in barrels, bottled wine and personal items. The only thing that stood was my safe made by your company and purchased from Security Safe and Lock in Bellevue, Wa.
It took me this long to open it as I was devastated at my losses and it took this long to get my courage up. Security Safe and Lock opened it (it was severely burned) and lo and behold, nothing was damaged other than some smoke. The safe held my coin and stamp collection which was extensive. I sincerely want to thank you for your excellent product."
Don Koester
Chelan, WA
While AMSEC is devastated right along with Don over his loss, we are also proud that our safe helped him save some of his important valuables. Thank you, Don, for trusting AMSEC and for being a loyal customer!