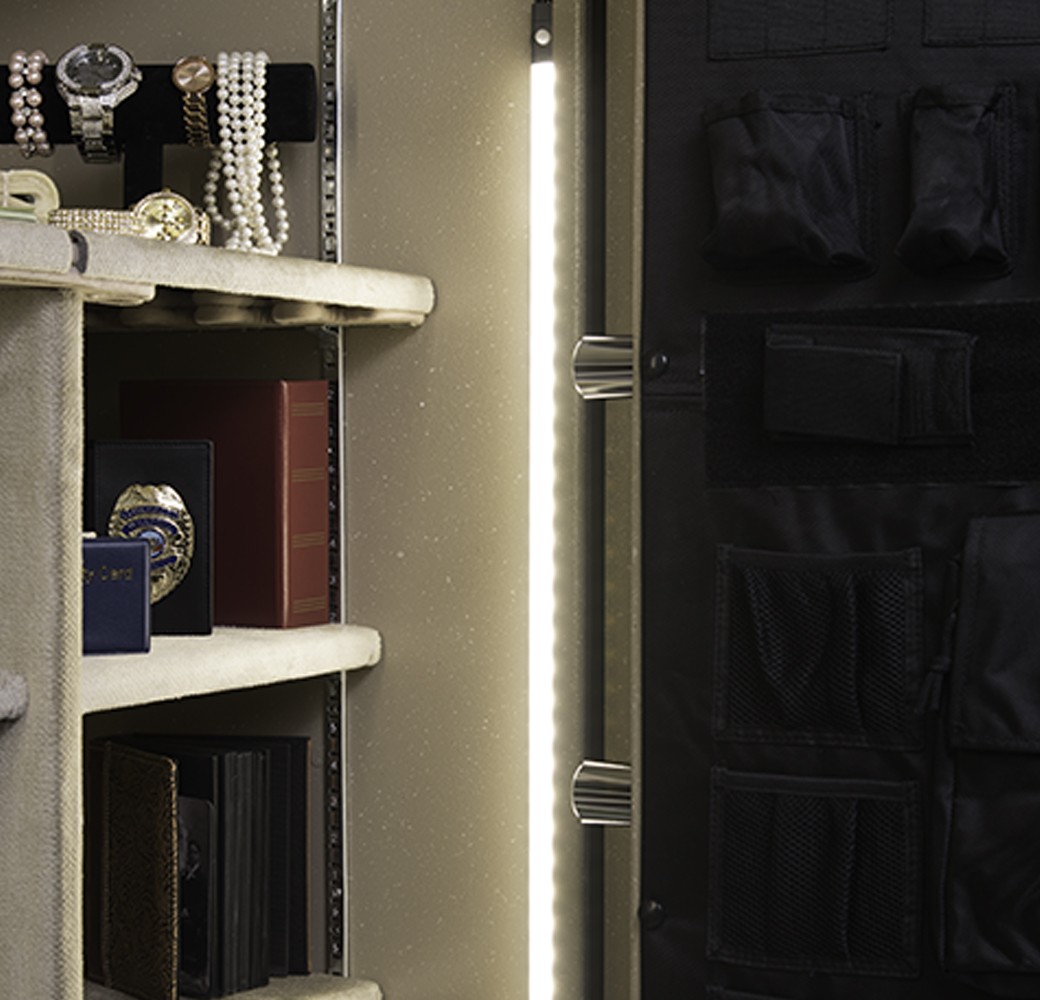 LED Light Kit
LEDLK



HIWL120 LED AC power light kit with built-in motion sensor



Two 36″ light strips with high-intensity white LED's



Motion sensor that automatically turns itself on when motion is detected and turns itself off 30 seconds after you leave the area.



Can be installed on any larger AMSEC safe.



LED Light Kit can also be installed in any safe with available AC power.


Find a Dealer