American Security Products, known worldwide as the provider of security safes and security solutions to the consumer and commercial marketplace, enhances their Electronic Safe Lock (ESL) Audit and earns UL Type 1 certification.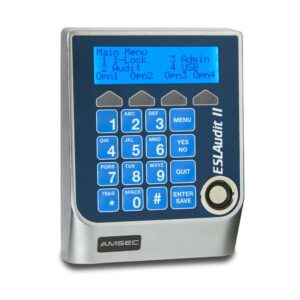 About AMSEC
American Security Products (AMSEC) is a global leader of security safes and security solutions, protecting the assets of clients throughout the world. American Security Products offers an extensive array of security safes and consulting services, delivered with the highest degree of quality, integrity, and responsiveness. American Security Products got its start in late 1940, housed in a small building in Paramount, California, where founder, Glenn Hall set up shop with little more than a welder, a lathe, and a desire to build strong, reliable safes.
About UL
As the global safety science leader, UL helps companies to demonstrate safety, enhance sustainability, strengthen security, deliver quality, manage risk, and achieve regulatory compliance. UL has been testing and certifying products since 1894 and writes the Standards for many products and are dedicated to safety and integrity.