Printer paper
The printer utilizes the standard 48 gsm thermal paper 3 1/8 inch rolls. These are commonly used in POS and cash registers. Easily sourced via office and retailer suppliers.
The CashWizard® system is equipped with a thermal printer that uses 80MM paper.
1. To replace paper, pull the blue lever on the printer.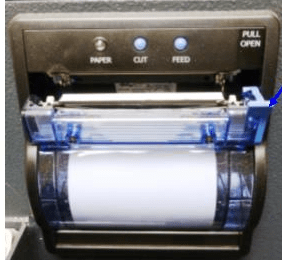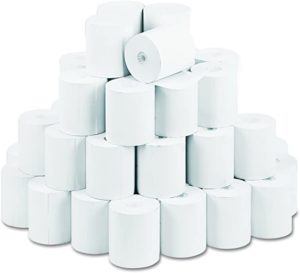 2. Place the paper in the machine with the paper feeding from the top.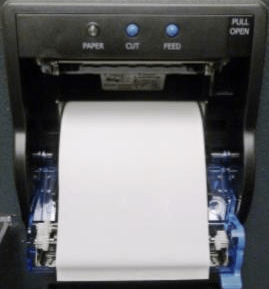 3. Close the printer cover.